9/18 ~ 20 Exhibiting at Clean Business Forum 2019 [Builpo]
Information8/21/2019
September 18 (Wednesday) to 20 (Friday) will be held at Tokyo Big Sight West 2 Hall
" Clean Business Forum 2019 x International Coin Laundry EXPO 2019 "
[Bilmen Portal Service Builpo] will exhibit.
Bilmen Portal Service Builpo, released in July 2019,
Worry about labor shortages and labor shortages in the field of cleaning, etc. in the building maintenance industry
This is a new tool to solve.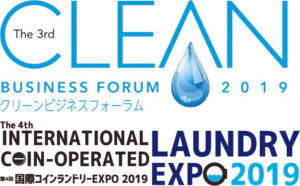 A business matching app [Builpo Builpo] that allows you to easily request artificial support in the gap time.
With "Tunagaro" that can be used from one day, automatic matching function with workers,
Chat with applicants and schedule management can be done together.
In addition, if it is a "Bilmen Recruitment Joint" specialized in the industry,
In addition to creating a company introduction page, you can use the Scout function to approach job seekers.
In the booth, you can actually use the app and try it out.
Now is the time to search for people and jobs with smartphone apps!
If you are interested in business matching, please drop in at our booth.

Builpo Builpo Secretariat
TEL: 050-2018-7372
Email: info@builpo.jp
(Weekdays 10: 00-17: 00)