Thank you for visiting Clean Business Forum 2019 【Builpo】
Information9/27/2019
Thank you for visiting our booth at Clean Business Forum 2019.
In this exhibition, we would like to express our sincere appreciation for sending information to many people and eagerly visiting us.
Thanks to you, I was able to finish it safely.
Despite being busy on the day, I was very sorry for the many unsatisfactory points.
We will continue to send information that will be useful to our customers.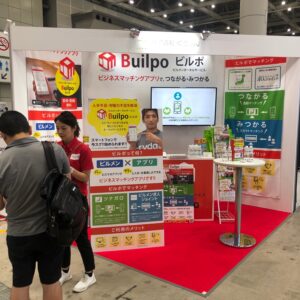 About Clean Business Forum: //clean-bf.com
About Builpo: https://www.builpo.jp