Policy
We will dedicate ourselves to creation of a safe and comfortable society through business.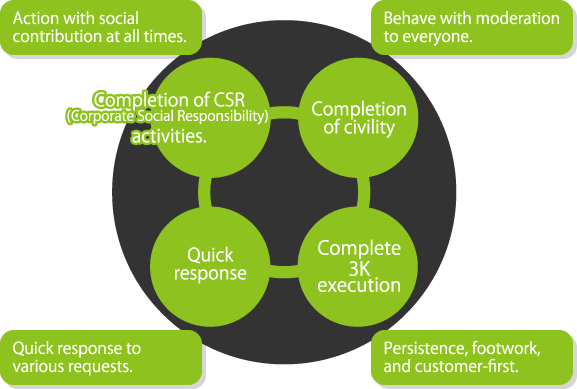 Corporate Overall
KUKAN Co.Ltd
〒114-0023 7-39-7 Takinogawa Kitaku Tokyo,Japan
TEL:+81-3-5980-7027
FAX:+81-3-5980-8333
Headquarters
・Finance & Accountant Department
・General Affairs & Distribution Department
・Sales Propulsion Department
・Global Innovation Department
・MRS Department
C.D.R.D. Center
2369-18 Hashe, Isesaki Gunma Japan 372-0001
TEL:+81-270-21-3891
FAX:+81-270-21-3852

・MRS Department (Maintenance Reform Service)
・MRS Department (Call Center Division)
TEL:+81-270-75-3438 (Support and Contact here)
・General Affairs and Financial Department
・i-mop maintenance
TEL:+81-120-954-761
Osaka Office
BZ Shin-Osaka V 1F 4-10-26 Nishinakajima Yodogawa, Osaka, Osaka 532-0011
TEL:+81-6-6195-5992
FAX:+81-6-6195-5996
IT Innovation Department
6-3 Wakaba, Isesaki, Gunma, Japan 372-0811
TEL:+81-270-75-3267
FAX:+81-270-75-3280
Email:info@tenposeisou.com
Customer Contact:+81-120-373-375

▼EC Stores
Tenposeisou Concierge (Rakuten) http://www.rakuten.co.jp/tenposeisou/
Tenposeisou.com (Makeshop)http://store.tenposeisou.com/
Tenposeisou.com (Yahoo!) http://store.shopping.yahoo.co.jp/tenposeisou/
Capital
10 million yen
President
Hiroo Ariga
map
C.D.R.D. Center
CCalculation DDistribution RResearch DDevelopment
C.D.R.D. Center means
C: Calculation - Finance, Information Database
D: Distribution - Warehouse, Distribution
R: Research - Application, Training
D: Development - Development of new skills
This means a total facility which connects contractors, management companies and clients.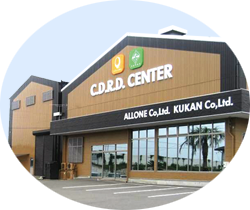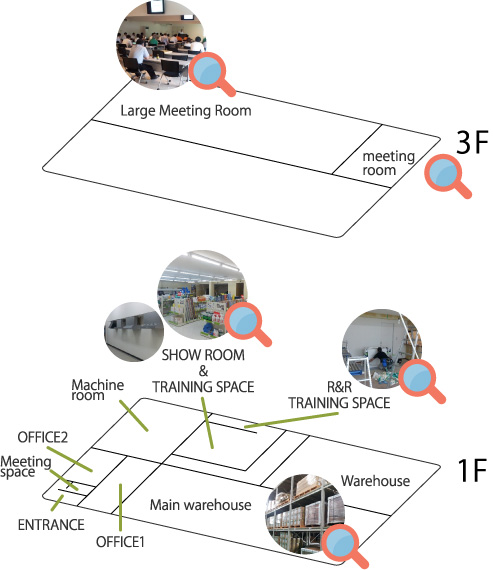 Contact
About our business or applications, don't hesitate to ask us in the below contact.
*Required should be filled in.