Summary
Periodic on-the-job training at the network stations or on-the-site training
Concept: worker to partner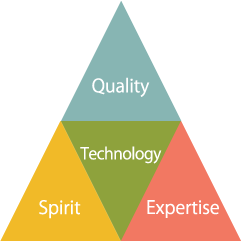 C.D.R.D. center Utilization situation
More than 1,000 people visited C.D.R.D. center
Internal training of on-the-desk and practice
Floor maintenance, wax and coating tests
House cleaning training and repair training
2013/9
Allone clue leader certificate training, one or twice a year

227 site leaders of Allone franchisees all over Japan visited Kukan for the total 10 days.
Desk training, and practice training at the convenience store in our company

2013/10
CSR meeting once a year

At the first CSR meeting held at our company, 80 people of CEOs and management of Kukan's partners and Allone's franchisees all over Japan attended.
Every fall CSR meeting will be held.

2014/1~
Various trainings as needed.

From this year, our facility is provided to our partners for a price. So far about once a month it was utilized as a practice training facility.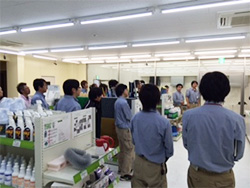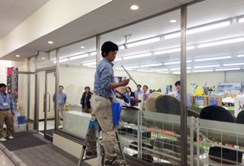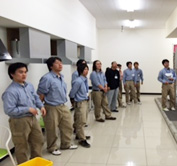 Training Achievement