feature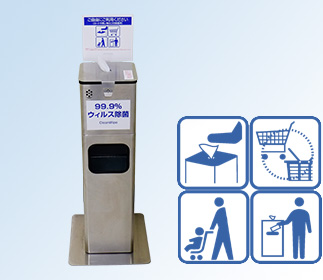 CleanWipe is a cleaning wet tissue service to shoppers.
A container is free of charge. Quick and easy to start services.
Feature 1 A container is free of charge. No more wasting money.
Only wet tissue charge. Low cost and quick to start services.
Feature 2 Original wet tissue with high performance High density alcohol combined. Wipe out germs and viruses.
In response to the uprising sanitation consciousness, we support you to catch customers with this high-performance wet tissue.
Feature 3 Easy to arrange consumable supplies Easy subscription system.
Monthly delivery of wet tissue.
No more forgetting orders.
voice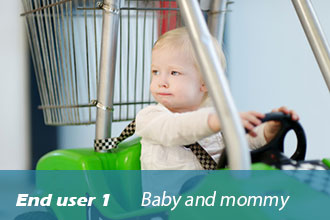 Babies lick shopping carts, which was scary for virus contamination.
No worries with CleanWipe.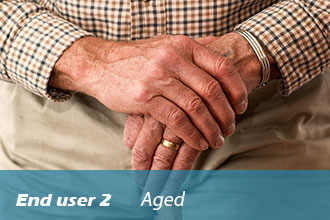 Due to infection, we couldn't use shopping carts.
The stores with wipes make us comfortable.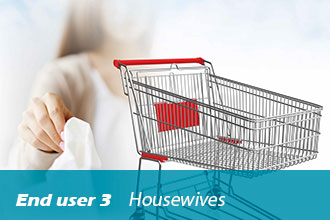 The handles were sticky, and we didn't want to use shopping baskets and carts.
With this sanitary wipe, you can use them free from anxiety.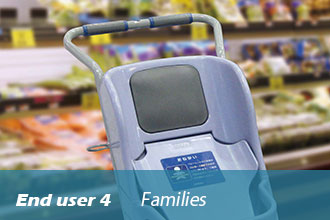 Shopping carts are easy and convenient to use, but seem to be dirty. Therefore we didn't want to use them.
If we can wipe carts, I would like to try them.
Shopping carts, shopping baskets and at sports gyms.
Among moms sensitive to children's safety, and elderly people sensitive to virus infection, sanitation is collecting focus these days.
料金
Free rental of CleanWipe containers.
The cost is for only wet tissue. Easy to start.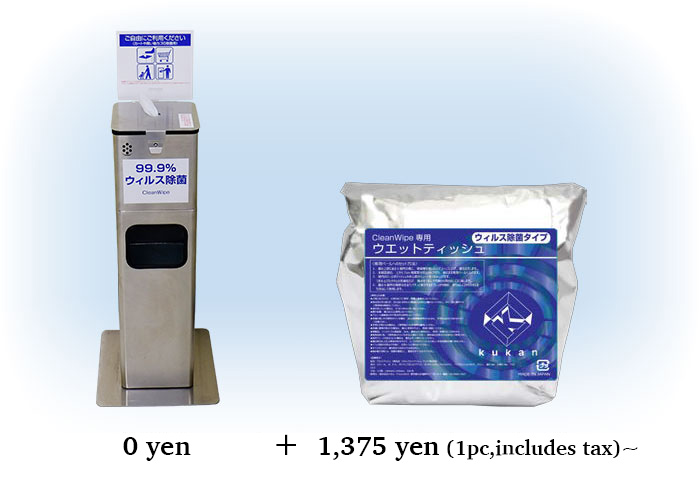 Wet tissue prices vary depending on ordered qty of packs. If you have any questions, please send us a message at inquiry.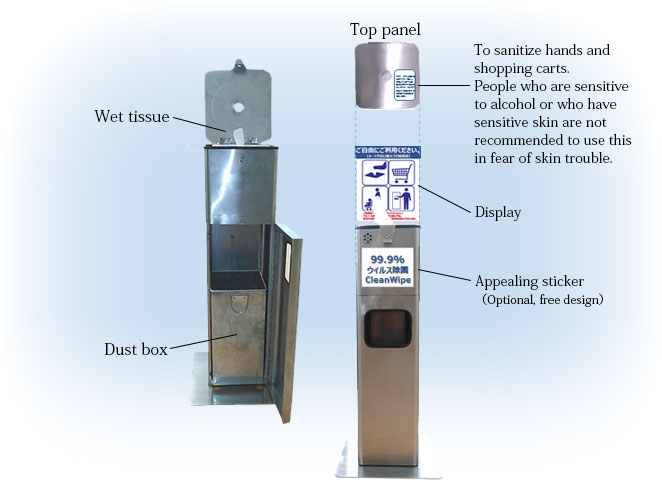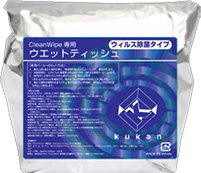 Product name : Kukan Wet Tissue Virus Sanitation Type
Quantity : 400 pieces
Size : 150 mm x 200 mm
Not only hands' dirt but also virus and germs on our surroundings can be wiped away.
High density alcohol and polyaminopropylbiganide are contained. Norovirus, influenza virus and Staphylococcus aureus can be deactivated. For cleaning and sanitation for handles, knobs, tables and other surroundings.